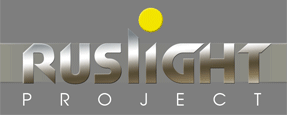 Architectural and decorative lighting
and illumination projects

01/06/2023



Business offer by E-mail





Enlarge image





Business offer by E-mail - send us a photograph by e-mail and we will offer one of the standard variants of decorative and architectural lighting and calculate the approximate cost. You shall recieve all the equipment specification and the calculated costs by e-mail. Basing on this information you will get an idea of the cost of the project and after an agreement has been reached the design project development stage begins. According to the approved design project the final equipment specification and table of quantities are determined

So...






Step one - You send a photograph of the object along with your suggestions on lighting and illumination by e-mail. The recommended file size mustn't be smaller than 800 Х 600 pixels and mustn't exceed 9mb. Recommended file formats are *.JPG, *.TIF, *.PSD, *.GIF. You can also send files on building fronts in AutoCad format or a 3D model of the object in 3ds.max

Step two - On the basis of the received materials we offer to you one of the standard variants of illumination in accordance with your requirements and during the next 3 days you will recieve our business offer by e-mail.

Step three - You place an order with us for developing a lighting design project

Step four - Both sides sign a contract for supplying the necessary equipment or executing turnkey works on the project.


tel/fax: +7 (495) 228-78-80
© 2006 RusLightProject